U CLAMPS POLE CLAMPS U BOLTS L STRIPS L BRACKETS WASHERS SQ CLAMPS SQ WASHERS
54.17 - 361.15 /Unit
Brand name:

Customisable:
(Estimated time to fulfill an order)

Verified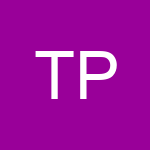 PARTNER/BUSINESS DEVELOPMENT
+ Connect
Description
We manufacture all types of sheet metal components and Auto components. Our main product is to manufacture U Clamps used for assembly in parabolic and multi leaf springs. We can also supply clamps of various shapes and sizes as per customer requirement. We also deal in pole clamps, U bolts, washers, transformer press parts, earthing electrodes etc and all types of customized components. We also deal in machining components with material or on a job work basis. We have a complete conventional machine shop / tool room facility with all necessary engineering equipment.