Kitchen Spray
Price on Request
(Estimated time to fulfill an order)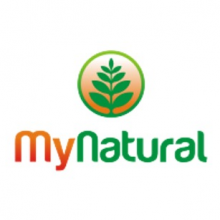 Verified
Description
Use MyNatureland™ Kitchen Spray to deodorize and sanitize kitchen areas. It also helps kitchen
surfaces free from grease and oil. A spray mist of this product will neutralize all the overwhelming
greasy and smoky odours created from cooking and give a pleasant natural aroma in your kitchen. This
spray is a combination of botanicals and a biocide with excellent wetting solution to control germs and
smell.
MyNatureland™ Kitchen Spray can also be used to clean and frequently disinfect kitchen
tabletops, kitchen counters, sinks, storage cupboards, chopping boards, bread boards,
refrigerators, etc. Just spray on the things you wish to disinfect and wipe with a clean cloth.