(Claysolenn)- (Circle Cut's) Black and Brown Dangles Polymer Clay Stud Earrings Fashion Handmade
Price on Request
Brand name:

Customisable:
(Estimated time to fulfill an order)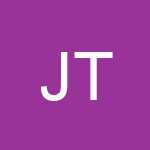 I am a the owner and manufacturer
+ Connect
Description
Package Include
1 Pair of Earrings
In a Box
Description
 (Circle Cuts) Black and Brown Dangle Polymer Clay Stud Earrings Fashion Handmade. Each earring is hand cut and cut shaped from polymer clay. The earrings are lightweight. Finished with nickel-free metal posts that are adhered to the clay.
- EACH PIECE IS MY OWN DESIGNS and UNIQUELY MADE BY HAND with LOVE
-Color may slightly vary from batch to batch.-
Want different colors? I do custom color requests welcome!
This listing is for one pair of earrings. Choose your color upon checkout.
Packaged in an eco-friendly paper jewelry card, reusable Pouch bag, and recyclable cardboard box.
Handmade in Bicol Masbate, Philippines.
To clean polymer clay pieces, rub gently with a soft, wet piece of cloth. If you own a white or light-colored pair of earrings and you get makeup stains on them, rubbing alcohol will clean it off. Treat these earrings gently just as you would any other piece of jewelry!