Mulethi Powder (Yashtimadhu Root Powder), Licorice Powder For Body, Skin and Hair | Skin Lightening Agents | 60 Gm
Price on Request
Brand name:

Customisable:
(Estimated time to fulfill an order)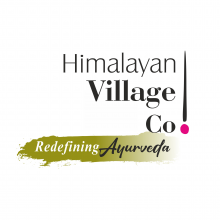 Verified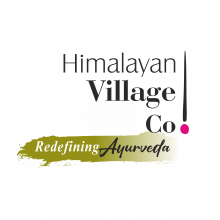 + Connect
Description
Mulethi /licorice powder comes with a host of benefits in terms of hair and skincare. The Mulethi root extract is also used in treating a variety of skin diseases due to its antioxidant, anti-inflammatory, antimicrobial, anti-carcinogenic, and antiviral properties. This amazing powder is not only used for skin fairness, but also for a number of skincare issues like it helps to get rid of scars, blemishes, and marks while also providing for required protection against skin-damaging radicals including that of UV rays. It is a pure herbal powder and made from the pure raw dried herbs. Use the pure herb range and add health to your life naturally. Mulethi is known to improve the complexion of the skin. It also helps in reducing dark spots and blemishes. Take the required amount of Mulethi Powder sunscreen and make a thick paste with rose water, glycerin, milk, or cream as per your skin type. Regular use will give you great benefits.
HEALTH BENEFITS: Yashtimadhu Powder is useful in the treatment of cough, sore throat, colic, inflammation of the windpipe. Also beneficial for the eyes. It has antibacterial ability. It is also beneficial in internal injuries of the body. In India, it is used by putting it in Paan etc.
HOW TO USE:
Step 1 -

 Mix 2 tbsp each of Mulethi powder, Neem Powder and aloe vera gel. Add 4 tbsp of rose water in it and mix it well before use. Apply it on your face for 15-20 minutes. Wash it off with running water.

Step 2 -

 Add 2 tablespoon of mulethi powder, 2 tablespoon of Aloe Vera gel and 5 table spoon of water to make a pack for applying on your hair. Apply thoroughly on the scalp and roots of the hair. Leave it for sometime and then rinse it off with normal water.

Step 3 -

 For best results use it 3-4 times in a week.
REMOVES DEAD SKIN GENTLY: Mulethi Powder is very useful for Skin. It removes Impurities from skin in an all-natural manner. Removes dead skin cells and adds natural glow in to your skin. It is suitable for all skin types. Mulethi helps in getting rid of tanning & pigmentation.

LIGHTEN SUN TAN: Skin gets tanned due to exposure to harmful UV rays emitted by Sun. This tan causes darkened skin tone, redness and itchy skin. Licorice powder is packed with rich minerals that can help removal tan easily.

REDUCE DARK SPOTS: Licorice powder has amazing properties that helps reduce the skin cells damage. It also helps to reduce dark spots and pimple marks. And bring out beautiful glowing skin.

STRONG AND HEALTHY HAIR: Yashtimadhu powder is great ingredient for reducing dandruff and cleaning scalp naturally. It helps reduce itching and provides you clean strands. Natural Mulethi root extract Powder helps reducing the excess oil secretions from the scalp.

BOOST HAIR GROWTH: Topical application as well as oral use of licorice tea is known to be beneficial for hair growth. It traps the essential moisture in the scalp, boost hair growth naturally; Package Content: 1 Face Pack Powder; Item Weight: 60g