Organic Natural Calamine Powdermade up of Zinc oxide white powder & dash of iron oxide for Skin Lightening, Dark Spots, Pigmentation | Natural Skincare - 60 Gm
Price on Request
Brand name:

Himalayan Village Company

Customisable:
(Estimated time to fulfill an order)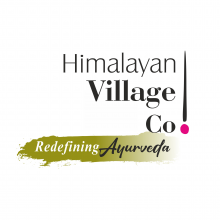 Verified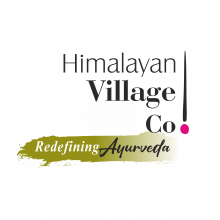 + Connect
Description
It works to reduce scar, redness, itching and may other skin conditions effectively, slowly, gently most importantly without any side effects. Also helps to lighten dark spots on your skin, will keep healthy skin hydrated (moisturized), acne-free, and will improve the complexion and texture of your skin. This Powder has Skin healing property to reduce some wrinkles of skin and make us look younger. Also, It helps in fighting off Dark spots scars. Skin lightening brightening properties. DEEP CLEANSES PURIFIES:-Deep cleanses and purifies the skin and adds intense glow to the dull skin. Good for Dry Skin. Removes blackheads whiteheads. Minimize open pores. CALAMINE FACE PACK: Helps to lighten sun tan and lightens skin complexion. Make skin healthier glowing. SHRINK PORE SIZE: Having face skin with wide pore will make acne easily grow up. Using Calamine Powder regularly will shrink pores especially in face skin. HOW TO USE: Mix 2g powder with 1ml water to form a paste. Apply the paste on your skin. Leave it for minimum 6 minutes. Rinse thoroughly with water.
About this item
SKIN LIGHTENING & BRIGHTENING:- Himalayan Village Calamine Powder helps to lighten dark spots on your skin, will keep healthy skin hydrated (moisturized), acne-free, and will improve the complexion and texture of your skin.

SKIN HEALING PROPERTIES:- Calamine Powder have Skin healing property to reduce some wrinkles of skin and make us look younger.

DEEP CLEANSES & PURIFIES:- Deep cleanses and purifies the skin and adds intense glow to the dull skin. Good for Dry Skin. Removes blackheads & whiteheads. Minimize open pores.

CALAMINE FACE PACK: Helps to lighten sun tan and lightens skin complexion. Make skin healthier & glowing.

SHRINK PORE SIZE: Having face skin with wide pore will make acne easily grow up. Using Calamine Powder regularly will shrink pores especially in face skin; Package Content: 1 Face Pack Powder; Item Weight: 60g