Sinantolan
180.00 - 0.00 /Unit
Brand name:

Customisable:
(Estimated time to fulfill an order)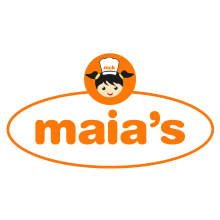 Verified
Description
Are you looking for bottled goodies? Let's make your meals even more special with our savory Sinantolan. It's made from our traditional family recipe with a distinct millennial taste that you'll surely love.  Our Sinantolan is made with natural ingredients, Halal certified, no meat , and no preservatives added. Just pure bottled goodness! Aside from its delightful taste, did you know that it also has health benefits? Listed below are the health benefits you can get from eating santol:
Health Benefits
Santol is rich in Vitamic C, which promotes proper cell metabolism and strengthens and protects the immune system againts cardiovascular diseases.
Eating santol keeps one energized without necessarily needing to eat more food. The fiber can keep one feel fed.
Santol is good for diabetes, it has a low glycemic index that can slow down the digestion, which in turn can regulate or prevent blood sugar levels to increase.
Santol is great for allergies. This fruit is rich in byronic acid and sanatorium acid which helps in preventing and treating allergies.
Santol fruit contains astringent quality which is an essential ingredient in beauty products. Astringent can help keep the skin firm and young looking,
Santol leaves can also be useful remedy for treating irritated skin.
For product orders and inquiries, you may visit our store. We are located at Maharlika Highway, Mangilag Sur, Candelaria, Quezon or visit our Facebook page for more info. Visit our contact us page for more ways to reach us.