DEO CLEANER- Herbal Deodorant and Pine Cleanser PLUS lemon Power
23.81 - 43.09 /Unit
(Estimated time to fulfill an order)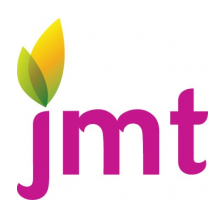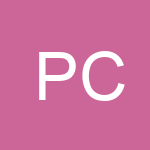 COUNTRY HEAD- BUSINESS DEVELOPMENT
+ Connect
Description
Deo Cleaner - Herbal Deodorant and Pine Cleanser, Also a Perfect Insect Repellant
Our Deo Cleaner range of products is aqueous pine oil emulsion with perfect blend of different essential oils. We have developed our own formula for these products in our own house and so they are unique in their fragrance and other properties. At JMT AGRO, we are always committed to give better products to our customers. Finest quality of pine oil and essential oils has been selected for better cleaning and natural fragrance. No harmful chemicals have been used and it is completely safe for human skin and environment.
We have three variants – Deo Cleaner (Pine with Citronella), Deo Cleaner Plus Lemon Power and Deo Cleaner Plus Jasmine Fresh to meet wider choice of our customers. Deo Cleaner (Pine with Citronella) is the basic version of this product range whereas Deo Cleaner Plus Lemon Power contains more power of lemon and Deo Cleaner Plus Jasmine Fresh contains added freshness of jasmine.
Salient Features:
Deodorizing Floor Cleaner with Air Freshener
Eco-minded
Suitable for all type of floors
Pine Oil is Natural Disinfectant. It kills molds, yeast spores, fungi, E.Coli. etc.
Essential Oils with herbal extract for Mosquito and Insect Repellant.
Neutral Emulsion – Not harmful for human Skin.
Long Persistent Natural Fragrance.
Added Essential Oil and extract of lemon grass in Deocleaner Plus Lemon Power for          additional natural power and efficacy with more powerful repellent                                 
Especially chosen Fragrance for Natural Goodness for Jasmine for more powerful                Deodorant Property in Deocleaner Plus Jamine Fresh.
Recommended Usage: 10ml in 1 litre of water and then spray, mop or use as convenient.
Application: Houses, Flats, Apartments, Institutions, Commercial & Industrial                             Establishments, Health Care Units.
Available Pack Size: 500ml pet bottle and 5L jar.